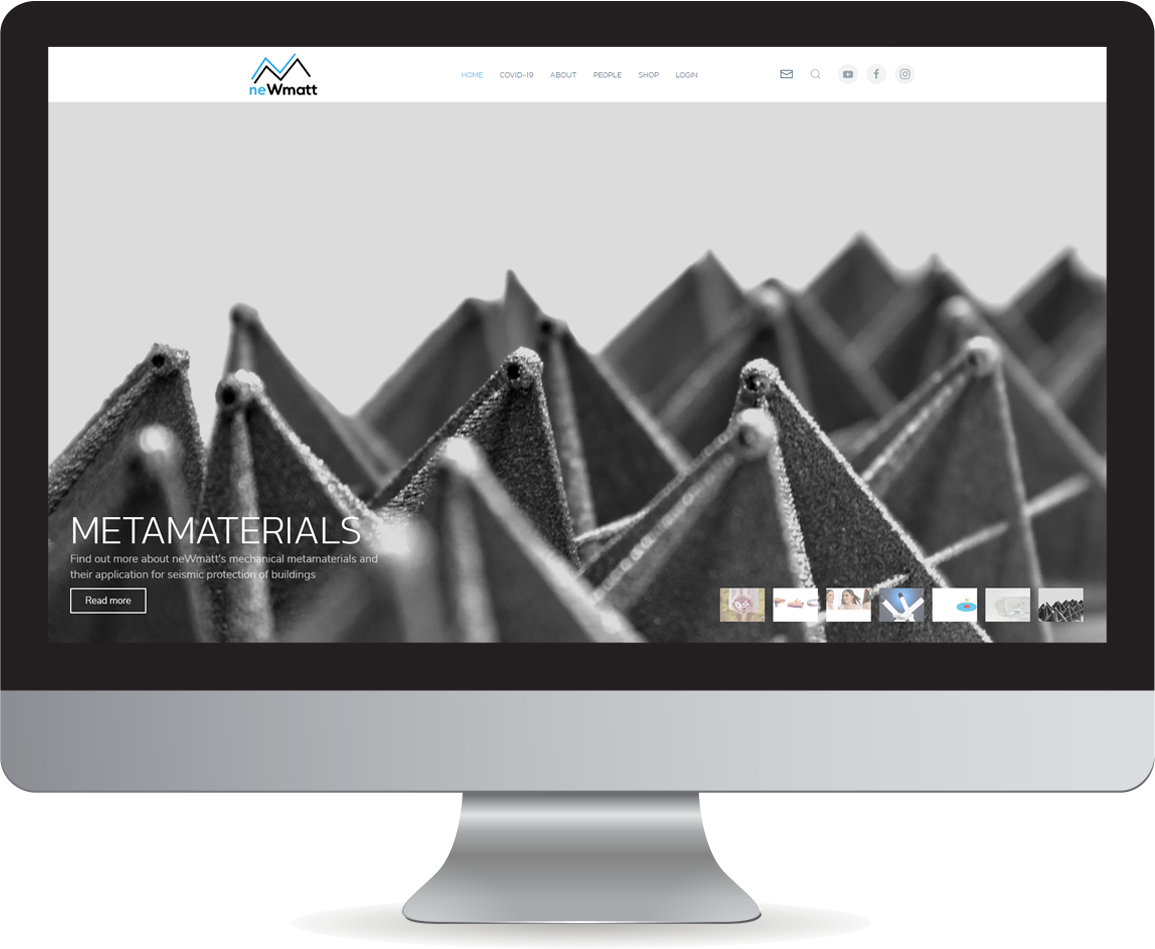 ---
NEWMATT s.r.l.
(
NEW MAT
erials and
T
echniques for sustainable engineering) is a spin-off of the University of Salerno, which employs circular economy concepts to develop new materials for sustainable engineering, interior design, houseware and creative jewelry. Employing recycled and natural materials, innovative structural concepts and 3D/4D printing techniques we design and fabricate the following materials and structures:
Mechanical metamaterials, i.e., unconventional materials and structures with properties mainly derived from their geometric design, with a focus on devices for the seismic protection of buildings, and novel reinforcing elements of composite materials with fractal geometry.


Sustainable structures for interior design objects and houseware, such as lamps, outdoor and landscape lightings, bed frames, table frames, chairs, ornaments and creative jewels, making use of tensegrity architectures and bio-inspired shapes.


Next-generation sensors/actuators for non-destructive structural health monitoring and medical diagnosis. The NEWMATT sensors and actuators are able to transform a given incident acoustic signal into either a single solitary pulse or trains of solitary pulses with tunable compact support and arbitrarily large amplitude, which can travel finite distances in a host medium.